YouTube has untapped opportunities when it comes to video promotion.
It is not just a platform where we share our work but also provide some remarkable features to make Youtube videos viral also. There are so many ways to get your explainer video in front of a larger audience and they are all free of charge.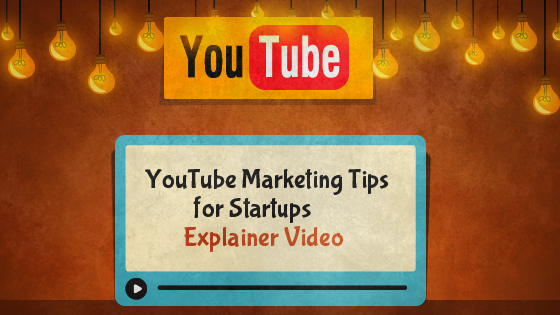 You have a chance to target two groups
The best part of YouTube is that it helps you focus two target groups and you can customize your marketing according to that. You can target one category with interests and your video will appear as suggested to people who are watching videos on similar topics. The second category is the related one where your video will show up when someone is watching any other video.
Optimize your YouTube SEO
Add primary keywords in the video description and use a long tail keyword friendly title to make it easily searchable on Google and other search engines. Don't forget to add common tags to make your video visible to users. You can also add the playlist option, related videos, subscribe and many other experience-enhancing links to engage your audience.
Don't forget the mobile audience
Make sure you do not miss out the primary audience which is your mobile audience as more than half of YouTube audience comes from mobile phones. Your content should be understandable for the small screen and try not to fill up the screen with too much text. Have a clear audio, keep your video short, use a lower resolution (720 p is perfect for mobile and computer) and shoot horizontally.
Creative thumbnail
You can create a thumbnail of your choice if you use windows mobile maker and YouTube only gives you three choices for choosing the video thumbnail. Match the title with the thumbnail as they are visible in search results, which will make it easy for the audience to understand what's inside it. It is indeed vital to have an attractive thumbnail as it can encourage or discourage viewers to click on your video.
Add logo on the video to increase brand value
Since it is really easy to download a video on YouTube, so that gives a chance to many ravening marketers to use your hard work for their benefit. It is really recommended to brand your video with the name and logo of the company. The best way to do this would be by using a watermark and it will help augment your brand value. If people love your video, then they will gladly associate themselves with your brand.
Make it sharable
The video is leading the marketing world because they are easy to share and people love to share quality content with their friends and family members. YouTube videos can easily be shared on various popular social sites such as Twitter, Facebook, Instagram, and Quora etc. Ask them about their opinion in the comment section and enhance engagement, which will eventually add value to your video with genuine feedback.
Proper file name
File name of a video plays an important role on YouTube. Make sure the file name of the video is same as the title of the video when exporting your video from the system otherwise it will be lost in the ocean of videos. For example, it is better to have a file name as top-ten-emotional-video.mov rather than a default name like video-01.mov.
What you should not forget?
People have watched your video and they loved that, next what? Make sure you add a call to action after a video to convey your audience what to do next. It is a brilliant way to get genuine leads as people who are liking your social media page and sign up for your newsletter are just a one step away from buying your product. You need to be direct here about what you are actually looking from people whether to subscribe your newsletter/updates/promotions or buy a product.
Get in touch with us now if you are looking to create and promote an explainer video for your business. Submit your requirements here –Yes, I want to create and promote my explainer video .
Get video marketing insights in your inbox
(Visited 30 times, 1 visits today)