To enchant the world with various startups success stories and convert various interviews into informative case studies precisely because of our abiding love of genuine content, the indelible exoskeleton that often stimulates our entrepreneurial spirit, we found refuge in another sanctuary of conversation with the CEO of Stagephod. In our years of devouring the art of conversing with CEOs of startups, we are always fascinated by the ideologies that stay with the fraternity of entrepreneurs for life. Today, we bring to your knowledge an inspiring and invigorating account on Stagephod.
About Stagephod
Stagephod.com is a marketplace to find and hire a video maker to create awesome videos. Be it a company video, product video, web series, a promo video, marketing video, social video, or a client testimonial video, Stagephod believes in connecting "emotions to brands". Stagephod comes out with video branding concepts and gets them executed through its "Handpicked" filmmakers.
Currently, Stagephod has over 200 video makers and production houses associated and more than 125 startups. Some clients include big names such as Snapdeal, MySmartPrice, CashKaro, Toppr, Commonfloor etc. Recently a TV commercial was made by Stagephod and it was an instant hit. This venture provides complete video branding solutions to its clients as it understands consumer mindset and behavior. It has already created a mark for itself in creating video marketing campaigns in such a way that the brand sticks to its intended audience.
The Beginning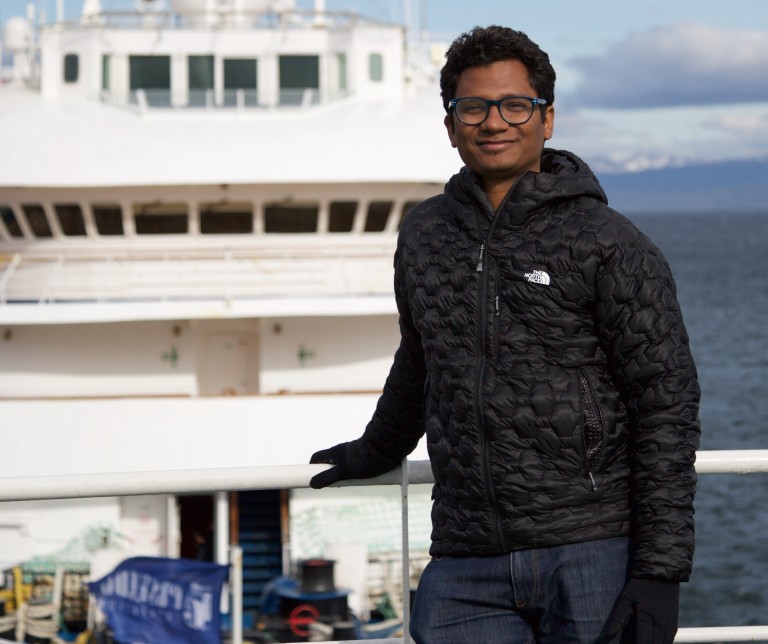 Out of our unbridled curiosity radiating into the every-thingness of entrepreneurship, we asked Akhil Gupta, one of the co-founders of Stagephod to explain the genesis of his venture to which he replied, "Stagephod is my co-founder- Nikhilesh's brainchild. He always wanted to combine films/ videos, entrepreneurship and technology but did not know how. Initially his main focus at Stagephod was to feature filmmakers. He approached video makers on Facebook. Filmmakers liked the idea and happily agreed to share their stories. While talking to a lot of filmmakers he realized that they all had a common problem, the problem was getting the work opportunities. The filmmakers did not get relevant and frequent work opportunities.
On the other hand, while interacting in his startup circle, he realized that a lot of founders were looking to create videos but were not really sure of the platform where they could find quality filmmakers. His entrepreneurial bug started popping out again and he instantly saw a problem which could be solved by creating a marketplace where video makers can be connected to video seekers. He did a quick research and founded that around 5-6 companies in US and Europe are doing similar work and are also doing well. So, the idea got validated as other people also felt the same problem and are trying to solve it. Hence, Stagephod – a market place was born."
Challenges
We were on a caffeine high and the next minute, we asked about the wonderful thing about startups- the challenges to which he unhesitatingly remarked, "The most challenging part is to ensure repeat clients and strong value proposition. We did not want to become just a match- making service. In order to ensure that, we decided to venture into video branding/ concept domain, and it actually worked. Clients were happy to receive variety of concepts from us and at the same time we also have built an in house team of creatives and script writers."
Target Audience
Entrepreneurial skills should entail an ability to target all the intended audiences and no doubt, the cofounders are well aware of this fact. Currently Stagephod is focusing on startups as startups cannot afford big media agencies unlike big corporates. So far, Stagephod has gained traction through content marketing
Team Stagephod
The cofounders are Nikhilesh Tayal and Akhil Gupta.
Nikhilesh has experience in theatre. He has written, acted and directed in plays during his college and office days  and is a serial entrepreneur.
Akhil Gupta has experience in creating concepts, video making process and Photography. He worked in a corporate company (oil & gas) for 8 years.
Other team members are Dashmeet, Saurabh, and Harshek.
Vision and Mission
When asked about his vision and mission, Akhil Gupta in his penetration reflection said, "My vision is to take Stagephod at such a level where, when people think about video branding they think of Stagephod and my mission is to create creative videos through Stagephod which people remember forever by satisfying clients' needs."
Suggested Read : Why making videos is a good startup idea?
Journey so far
Enthralled with his mission and vision, we asked about his journey as an entrepreneur to which he smiled and pleasantly said, "Being an Entrepreneur has almost become the next big thing in today's society. Earlier it was IIT,  MBAs, big corporate jobs etc. But for me being an entrepreneur is about exploring yourself, finding out who actually I am as a person, what my strengths, weaknesses are and what makes me happy. Since starting up Stagephod, I have really explored what I really need and what my drivers are. In my corporate Job I have worked with many international clients, but Indian market and mindset is different and driven by different factors. It was really interesting to learn what drives Indian customers' behavior and how to best serve them."
Advice to entrepreneurs
Here is what he has for all the entrepreneurs, "What works for me may not work for another, but what I truly think is that someone should startup only if he/she enjoys working on the startup idea. The most important thing is enjoying the process of becoming an entrepreneur, and what you get as a successful entrepreneur such as fame, money, networks etc. are the eventual outcomes."
Article taken from : http://myventure.in/stagephod-this-startup-believes-in-connecting-emotions-to-brands/
(Visited 62 times, 1 visits today)