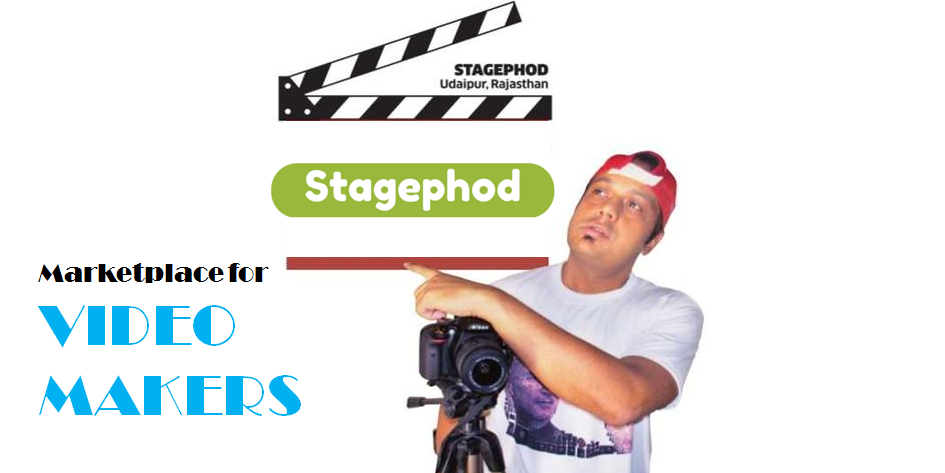 According to Faad "A blend of Simplicity combined with the uniqueness of a new idea for every video is the best reason why the title of India's most trusted marketplace to create awesome videos goes to Stagephod.com.
Tapping every situation into an opportunity distinguishes Stagephod from other startups. Being a bootstrapped startup, the two techie entrepreneurs – Mr. Nikhilesh Tayal and Akhil Gupta envision Stagephod as a one stop solution for client's video branding needs."
Widening its branches with more than 150 startups seized under the belt, big players like Snapdeal and MySmartPrice too feature in this ever growing list. The unparalleled quality of connecting "Emotions to Brand", and executing through filtered brands is the secret behind the humongous traction.
It is designed according to customer's favorability; client's preference and most important- affordability. The importance of using video marketing for any emerging brand is rising, but the right platform plus the right cost is not available together.
Wide Database of Actors, Latest technical equipment, and Professional Account Managers puts a cherry on the top for the recognition of the company.
Stagephod is now a part of the MORPHEUS GANG, a big achievement in their journey.They are now a community of entrepreneurs based in Chandigarh who believe in learning and growing. From Step one of a concept to the last step of the final product, Stagephod guides and provides services to its clients. The client's outsourced work for video branding gets easy at the whole lifecycle of a product/service.
The startup initiated by its personal savings has reached the stage where it plans to start its own production house. Creating a laboratory of experiments helps in discovering different styles of making videos.
This gives them the first-hand experience of everything that their client needs.
With some crazy videos over the net and their unbound creativity is something soul stirring and can not be put into words. Reviewing the website gave me such a deep knowledge not just about the company's functions but the credible team and got to know that it's not a one-man task.
The empowering blogs by the founder give up a boost to the website. The startup will have to expand the awareness of videos along with their titles. Leading ideas get competition easily and the unpredicted future can bring up tough competitions.
Article taken from here
(Visited 134 times, 1 visits today)