Attention span of a normal human is 8 seconds. So, most people prefer watching a 2-3 minutes video rather than spending 10-15 minutes reading an article or blog.
Moreover, you can easily explain any complex subject via video and can easily communicate your important points to your target audience in a very little time.
Search engines also love video content, and rank a page higher if it has a video.
Video content also increases the chances of a prospect to become a client.
Let's look at this aspect in detail!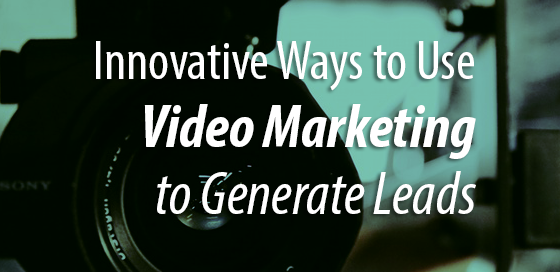 #1. Build trust with the audience
76.5% marketers in an Animato survey claimed that videos has a direct impact on increasing the brand awareness [source]
Videos are quick, they are visual and they can easily connect people with your product. With an awesome video, people will not just fall in love with a video but with your product/ service too.
#2.  YouTube Popularity
300 hours of  video is uploaded on YouTube every minute in 76 languages, covering 95% internet population.[source]
YouTube has over one billion visitors each month and the world's second largest search engine, which gives your video an edge over text.
Optimize YouTube to acquire more users with proper SEO based title, tagging, and keywords based description.
#3. Get direct traffic
The reach of Youtube among 18 and above year old is more than any other TV cable network in the world. [source]
If you promote your video on YouTube then traffic will go to YouTube and from there to your website, depends on the call of action you are providing. But if you make your video live on the website, the traffic will go to your site, which will build up your ranking and traffic.
#4. Aggressive Email marketing campaigns
Using the word 'video' in an email subject, boost open rate by 19% and CTR by 65%.[source]
Email marketing is one of the effective marketing strategy available and they constantly give a higher return on investment than any other marketing strategy. Video enhances email click-through rates by 300-400%, way higher than text emails.
#5. Call to action
Including a video on the landing page can increase the conversion rate by 80%.[source]
If you manage to achieve viewers, you have a major opportunity to turn prospects into customers. To convert viewers to the customer, video gives a proper call to action at the end of the video i.e. after they understood the concept.
A call to action can be anything like: Visit our website, share with your friends, sign up for a newsletter or something more lucrative like click here to get 50% discount.
If a video is this important, why to lose a change and not try it? Just Submit your video requirement now!
Get video marketing insights in your inbox
(Visited 33 times, 1 visits today)