There are many ways and metrics through which you can take a count on how effective and successful your video campaign is.
In the same set-up, many people focus on the number of video views, but that really may not be the best sign to evaluate the performance of the video. YouTube has aptly put the definition of 'View' as- 'When a viewer has chosen to watch a video or click play out of choice and not for any other manipulation purposes'.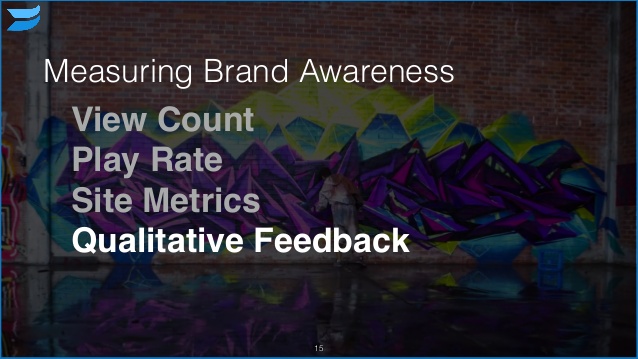 How views work?
View count is determined by how many times the video had been loaded and every time the video is played, it counts as a view. YouTube will start counting the views as they are recorded and only the genuine views will be included in the official count and won't include plays by bots, which will still undergo a verification process. YouTube removes the suspicious views and resets the view counter.
What's your business goal?
Business goals should be tied to financial success, concrete, and measurable with more transparency. Having a million views or going viral should not be your business goal and if it is, then it is indeed a time to change your strategy. With YouTube, your goal should be to aware people about your brand and engagement with a specific sub-set of your target audience. So, without a segmentation of the target audience, bounce rate and dwell time, views are a fairly meaningless metric.
Are you monetizing?
If you are a media company and monetizing every video view, then a viral video or video with millions of views make sense but if you are in B2C or B2B, then your achievement should be in real terms like click through rates, device type, attention span and drop-off rates etc. Ask yourself why did you create a video? To get those millions of views or to get some real leads to the sales team?
Share vs views
If your video has millions of views but just 1000 shares, then that's something you need to take care of. You can check these statistics by going through the YouTube analytics and see how much your video is being shared. You can also go through 'Topsy' to see how many people copy and pasted the URL and shared on social sites. That's certainly a genuine way to determine how much your video has been shared in relation the number of views. So, looking at the number of shares in relation to how many views you have can give you a fair idea about the success of the video.
Subscriber vs Views
Let's say you have thousands of subscribers for your video but getting just ten views on your video, then you are indeed creating a junk content. On the other hand, if you have 500 subscribers and getting an average of 500 views, you are definitely making some awesome content. So, the idea is to check a number of views you are getting in relation to the number of subscribers your channel has. The ratio will actually help you in evaluating how engaging your content is.
Engagement vs Views
Having just 50 comments on the video with millions of views puts lots of questions about the seriousness of your video. The first channel to measure the success of a video is to analyze how engaging your video is with viewers. If viewers are checking out other video content of yours or going to channel and subscribing them, this kind of analytics of your YouTube channels can determine how engaging your content is.
Retention
If your video is about four minutes long, but after 20 seconds everyone is dropping off the radar then would you consider that video as successful? There is no point of getting millions of views if only 50 of them will get past the 20 seconds. So, it is really important to pay attention to the audience retention and how long viewer is watching your video. You can get a statistic on this from the graph provided on YouTube analytics.
Get in touch with us now if you are looking to create an effective digital video for your business. Submit your requirements here –Yes, I want to create an effective video .
Get video marketing insights in your inbox
(Visited 98 times, 1 visits today)